AutoCAD Fusion 360 – Integrated CAD, CAM and CAE software. The AutoCAD Fusion 360 is a CAD (Computer-Aided Design), CAM, and CAE software, which integrates multiple functions via cloud-based platform.
The Fusion 360 is a cloud-enabled platform for collaboration that allows designers to share, review project data instantly and share ideas on any device at any time. It is a 3D CAM application effortlessly embraced into one application with reform and strong modeling tools.
Fusion 360 is a manufacturing and engineering program that is designed for PCs, and Mac. It is considered as the next generation tool for the next generation platform.
AutoCAD Fusion 360 Software features
#1. 3D Design & Modeling
Engineer products with a comprehensive set of modeling tools. Ensure form, fit, and function of your products with various analysis methods.
#2. Manufacturing
From high-efficiency roughing with Adaptive Clearing to simplified control of multi-axis machines with Tool Orientation, Fusion 360 makes it easy to program your CNC machine, fast. Manufacture with 2.5, 3, 4, and 5-axis milling, probing, turning, mill-turning, and profiling operations paired with a powerful post engine all included alongside professional design tools.
#3. Electronics
Bring your designs to life by adding electronic intelligence using the Schematic design, PCB Layout and routing capabilities integrated in Fusion 360.
#4. Data Management
Data management is the center of your unified development process. Gain more control by leveraging managed user permissions, version control, and cloud storage.
#5. Collaboration
Remove the silos from your traditional design process and utilize a modern collaboration environment regardless of your role. Connect your teams and external stakeholders, communicate in real-time, and centralize project activity.
#6. Additive Manufacturing
Quickly create physical prototypes to validate designs prior to manufacturing and build 3D printed parts using additive manufacturing in Fusion 360. Connect to a library of 3D printing machines including Ultimaker, EOS, and Renishaw.
#7. Generative Design
Explore multiple manufacturing-ready outcomes that meet your design specifications while reducing weight, improving performance, and consolidating parts.
#8. Simulation
Test your designs to ensure they will survive real world conditions. Simulate your products digitally, reducing the cost of prototyping by using fully-validated solvers.
#9. Documentation
Communicate your designs to internal or external stakeholders with 2D manufacturing drawings, renderings, and animations.
Autodesk Fusion 360 Price
Autodesk Fusion 360 – Standard design and 3D modeling tools, plus a fully featured CAM, CAE, and PCB development platform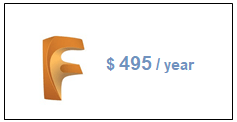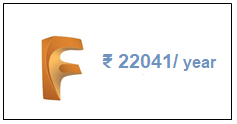 More Details, Latest Offers and Price can be Check Here on the Official Website of Fusion 360 by Autodesk – https://www.autodesk.com/products/fusion-360/pricing
Fusion 360 for personal use features include:
10 active and editable Fusion 360 documents, unlimited inactive documents
2 and 3-axis milling, adaptive clearing, turning
2D drawings
3D printing
Forum support only
PCB design with 2 sch. sheets, 2 signal layers, and 80cm2 board area
Single user cloud data storage
Standard design and 3D modeling tools
Supported export file types: *.f3z, *.f3d, *.fbx, *.iam, *.ipt, *.obj, *.skp, *.smt, *.step, *.stl, *.stp
Water jet, laser cutter, and plasma cutter
Download Autodesk Fusion 360 Full Version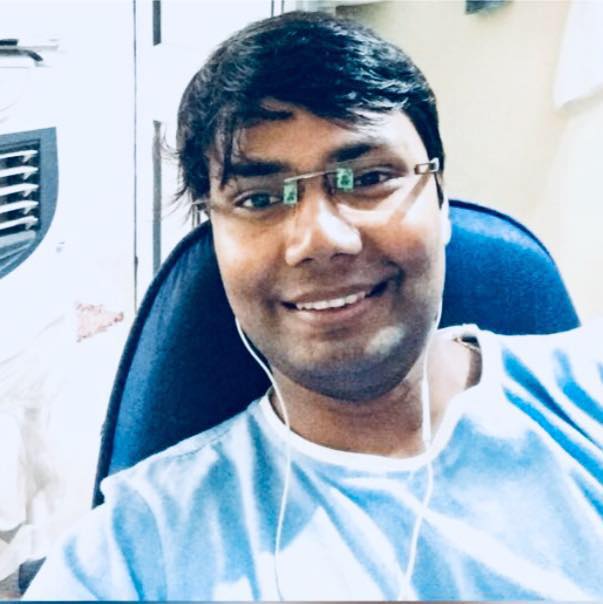 Er. Mukesh Kumar is Editor in Chief and Co-Funder at ProCivilEngineer.com Civil Engineering Website. Mukesh Kumar is a Bachelor in Civil Engineering From MIT. He has work experience in Highway Construction, Bridge Construction, Railway Steel Girder work, Under box culvert construction, Retaining wall construction. He was a lecturer in a Engineering college for more than 6 years.