Best Construction Estimating Software – In this Post, we Discussed Top 10 Estimation Software in the Construction Industry.  You can find and compare Construction Estimating software. Free, interactive tool to quickly narrow your choices and contact multiple vendors.
Every construction project needs to include a construction estimating phase. General contractors or builders must produce thorough cost estimates, schedules, and construction plans in order to calculate the cost of a construction project.
Fortunately, there are a tonne of amazing software programmes created for these specific uses. This manual will cover the software tools that builders can use to quickly and precisely estimate the costs of their projects. It starts off by examining the construction estimating and bidding process before delving into the technology construction experts can use to make it better.
Here is a list of our most highly recommended estimating software if you are familiar with the specifics of construction estimating and only want to consider the best options:
There are more than 50 construction estimating and takeoff software packages available. They range from Excel add-ons to enterprise-class, multi-user systems. Some cost as little as $99 while others are a six-figure investment. Meanwhile, there are unique systems designed for different industries, trades and divisions.
If you haven't been in the market for some time (or ever), there's a lot to figure out. We've written this guide to help you make sense of the market so you can choose the best construction estimating software.
What is construction estimating software?
Construction estimating software (aka construction bidding software or cost estimation software) helps contractors, subcontractors, and builders generate labour, material, and equipment estimates for building projects. The software includes an exhaustive database of electrical, mechanical, and other building-related materials that contractors can use as a reference when estimating budgets for their projects. It also helps contractors place competitive bids.
The benefits of construction estimating software
In a competitive market, it's essential for contractors to analyze their client's requirements and quickly develop estimates for labor, equipment, and material costs. While an overestimated quote can mean the loss of a potential client, underestimates can result in committing to a high-value project and completing it with a compromised material quality or with significant delays. In either of these case, a business can lose its market trust.
Reliable construction estimating software can save contractors from such critical situations. It helps contractors:
Improve efficiency: Construction estimating software collects and processes details from various cost databases and past projects to generate estimates and quickly turn them into proposals. This helps contractors submit quotes for multiple projects and win more bids.
Increase accuracy: Construction estimating software keeps track of all essential data such as labor and material cost, subcontractor expenses, equipment charges, inventories, transportation costs, etc. This helps users eliminate any guesswork from their calculations and generate estimates that closely match the true cost of the project.
Stay consistent with outputs: With this software, businesses can create estimates based on tested and approved procedures, formulas, and workflows that enable them to deliver similar proposals every time they begin a new project. This brings consistency to their operation and helps streamline their estimation workflow.
Typical features of construction estimating software
Cost database: Build and maintain individual data sets for labor, equipment, and material costs and use them as a reference when creating project estimates.
Job costing: Calculate the approximate cost involved in completing a job by using past references and estimates for labor, material, and equipment costs.
Proposal generator: Use cost estimates to generate professional-looking bid proposals.
Audit trail: Track and log details of every change made in the database.
Historical database: Store complete details of past projects.
Analysis: Assign "what-if" conditions for budgets and planning to generate multiple sets of estimates under different scenarios.
The cost of construction estimating software
Most products in the market are priced on a yearly license basis, and can be divided into three pricing tiers based on their starting price.
Price ranges*:
$80 – $180
$180 – $1,200
$1,200+
*The pricing included is for the entry-level/lowest-priced offering that was found on vendor websites on September 17, 2018. These ranges correspond to the 25th, 75th and 100th percentiles of the pricing information gathered from the vendor websites of sample products.
The above list summarizes pricing for the base plans of most products. An enterprise, or premium product, which is priced higher, may include additional features such as a lifecycle costing estimator, labor costing, and profit reporting.
Considerations when purchasing construction estimating software
Integration with other construction software: Contractors need software that seamlessly transfers data across applications. For example, workforce scheduling software can share details about resource availability with construction estimating software to set up schedules. If you're using multiple applications to manage your construction workflow, make sure that your construction estimating software supports integration with your existing applications to help you avoid repetitive data entry.
Ease of use: Since construction estimating software will be used by contractors, estimators, designers, clients, and other stakeholders with a varying range of tech savviness, choose one that is logical, simple to use, and easy to understand. Businesses should also look for products that offer proper training programs for users to help them learn commands, interpret drawings, and generate estimates and take-off.
Relevant construction estimating software trends
3D printing will revolutionize the construction business: Though adoption has been slow, the construction industry has now started using 3D printing in multiple operations. From building a complete house using giant 3D printing machines to printing small dummy models for architects and designers, 3D printing is now used at various scales in the construction industry. These building mockups allow construction companies to identify flaws in the project before construction even begins.
Mobile devices are the new hammer in the construction industry: Just like any field business, the construction industry has acknowledged the importance of smartphones and tablets. In fact, according to independent research by JB Knowledge, around 83% of respondents in the construction industry report mobile capabilities as important or very important in their business. Mobile devices not only connect back-office and field staff but also help to collect, manage, and report field data in real-time.
* * * * *
Bluebeam Revu
Bluebeam Revu introduces highly requested new features and enhancements to automate and expedite critical work processes. Learn more about Bluebeam Revu
HeavyBid
For infrastructure contractors bidding projects ranging from $1,000 to over $1 billion. Learn more about HeavyBid
ConstructionOnline
Cloud-based project management platform which helps construction firms with cost tracking, contract management and order management. Learn more about ConstructionOnline
PlanHub
Allows contractors to post projects, send bid invites, share information with subcontractors and manage multiple team members Learn more about PlanHub
Candy
Estimating & Project Management Software, including Estimating, Planning, Forecasting, Cash flow, Valuations & Earned Value management. Learn more about Candy
House Flipping Spreadsheet
House Flipping Software built for House Flippers, Rehabbers & Wholesalers. Learn more about House Flipping Spreadsheet
Electrical Estimating Software
Since 1979, McCormick's Electrical Estimating and Design Estimating Pro (Digital Takeoff) is the perfect fit for all size contractors! Learn more about Electrical Estimating Software
Active Takeoff
Thanks to its inherent simplicity, Active Takeoff will instantly boost your productivity on all your takeoff and estimating jobs. Even if you've never used a computer before! Stop spending countless hours measuring your paper plans manually and get more accurate results at the fraction of the time it used to take. No incompatible scales. Supports Imperial or Metric systems. Thousands of users are already using Active Takeoff, and they love it! Learn more about Active Takeoff
Dynamics SL
Project management, job costing, materials management, service call entry, receiving, billing, and sales solution. Learn more about Dynamics SL
PASKR
Construction Management Software that standardizes your workflow from bidding to closeout. Learn more about PASKR
Builterra
The Builterra construction contract administration platform connects key workflows to boost productivity, transparency and profit. Learn more about Builterra
Joist
A tool for contractors that allows you to estimate, invoice, and manage projects from your iPad, iPhone, Android, and web. Learn more about Joist
QuoteSoft
QuoteSoft is a custom tailored, knowledge-based, intuitive, PDF and paper estimating tool for Duct work, Piping or Plumbing. Learn more about QuoteSoft
Takeoff Live
Web-based solution that provides construction estimation through digital takeoff, quantity surveys, multiple file import and more. Learn more about Takeoff Live
Estimate Rocket
Manage clients & jobs, create estimates & invoices, schedule appointments, accept payments, and more. Learn more about Estimate Rocket
Total Build
Modular construction estimating software system for the professional general builders. Learn more about Total Build
CostX
World-leading 3D/BIM & 2D takeoff with inter-linked workbooks & a customisable report writer- the complete estimating solution. Learn more about CostX
TurboBid
TurboBid is an electrical and plumbing estimating software program for new residential, commercial, remodeling, service work, etc. Learn more about TurboBid
InSite SiteWork
Calculate cut and fill, stripping, strata quantities, paving materials, topsoil re-spread, lengths, trench excavation and backfill Learn more about InSite SiteWork
Contractor's Office
On-premise & cloud solution that manages operations related to construction like estimating, order processing, scheduling, and more. Learn more about Contractor's Office
CostOS Estimating
CostOS is a modern, innovative cost estimating solution that can be used to estimate the cost of a project at various stages (from Concept to the Tender Phase). It can be used by Contractors, Subcontractors, Consultants, Project Owners, or Investors and Designers. CostOS is easy to learn, can do 2D (PDF, CAD) , BIM and GIS takeoffs and can be applied on a wide range of projects from small contracts to megaprojects, in various sectors such as Construction, Oil and Gas, EPC, Mining, etc Learn more about CostOS Estimating
Concrete Contractors
Web-based solution that enables the creation and management of detailed and highly constructable 3D structural models. Learn more about Concrete Contractors
Cubicost
On-premise takeoff and billing solutions suite that assists firms with subcontractor management, error checking and 3D viewing. Learn more about Cubicost
Roof Wizard
Roof modelling and estimating software that allows you to automate creation of quotation, order forms, material lists, and more. Learn more about Roof Wizard
Benchmark Estimating Software
Business solution including estimating, quoting, marketing, progress claims (valuations), variations, project reporting, job costing. Learn more about Benchmark Estimating Software
Cubit
Cubit is the only solution in the market allowing you to takeoff quantities from plans directly into your estimate. Learn more about Cubit
TPL Estimate
Construction estimation solution that helps businesses calculate quantities, estimate costs, customize budgets and manage cash flow. Learn more about TPL Estimate
Construction Cost Estimator
An app for the iPhone, iPad, and Mac that helps contractors quickly create on-site estimates. Learn more about Construction Cost Estimator
Construction / Job Cost
KEY2ACT provides field service and construction management solutions. Learn more about Construction / Job Cost
Red Rhino
This full featured web-based software integrates estimating, purchasing, billing, project management and more. Learn more about Red Rhino
XactRemodel
Built from the ground up specifically for remodeling pros and their customers. Take your business to the next level. Learn more about XactRemodel
JetStream
JetStream is web-based construction project management software made with small businesses in mind. Learn more about JetStream
PMWeb
Powerful and easy to use. The #1 Construction Program Management Software for owners worldwide. Learn more about PMWeb
COBRA Contractors Software
Integrated, modularized construction software that helps contractors manage estimating, job costs, change orders, inventory & more. Learn more about COBRA Contractors Software
Assemble Insight
Assemble connects BIM data to key workflows including design reviews, takeoffs, estimating, change management, value engineering & more Learn more about Assemble Insight
4PS Construct
All-in-one integrated ERP solution for the Construction industry based on Microsoft Dynamics 365 Learn more about 4PS Construct
EstimatorXpress
Construction estimating software for builders & contractors. Price jobs in minutes. Professional quotes. Live material prices. Learn more about EstimatorXpress
Advisor
Compares in-process preconstruction estimates with historical estimates and completed actual-cost projects to determine risks. Learn more about Advisor
ADVANTAGE
Designed for busy remodelers. Save time estimating by using cost data for 14,000 items included for your area. Learn more about ADVANTAGE
FCSControl
All-in-one software solution for the roofing industry. Learn more about FCSControl
CostMiner
A cloud-based construction estimating software with onscreen takeoff, built-in reporting and progress claims for Windows and Mac users. Learn more about CostMiner
JobFLEX
The JobFLEX invoice and estimating app allows you to create invoices and estimates in the field or from anywhere in minutes! Learn more about JobFLEX
e4Clicks Project Estimator
The e4clicks Project Estimator offers an integrated solution for cost estimating, project management and contract management. Learn more about e4Clicks Project Estimator
Construction Partner
Construction Accounting Software for Estimating and Management. Learn more about Construction Partner
EasyKost
EasyKost is a software and data publishing company that specializes in cost estimating and product design data exploration and analysis Learn more about EasyKost
Cordell Estimator
Cordell Estimator is a cloud-based estimating platform that covers residential, commercial and industrial construction material Learn more about Cordell Estimator
Earthworks On-Screen
EarthWorks is the easiest to use and most affordable earthwork software for excavating contractors. Learn more about Earthworks On-Screen
Contractor Estimate Pro
Web-based software that helps contractors manage their business. Provides document customization and free contractor website. Learn more about Contractor Estimate Pro
BidGenius
Bidding software with Fax/Email capability and works like a Bid Machine – specifically developed for general contractors. Learn more about BidGenius
BestEstimatePro
Construction estimating software with change orders, purchase orders, flat-rate pricing, and other features. Learn more about BestEstimatePro
GALA construction software
Construction software for calculation, planning, expenditure control, and accounting of derivative works. Learn more about GALA construction software
CompuTool
Remodeling software that automates Sales, Estimating, Production and Scheduling. Learn more about CompuTool
LaserQuote
RanFab is a browser-based software solution aimed at the fabrication, general engineering and profile cutting industries Learn more about LaserQuote
Craftsman Site License
Comes with a complete estimating program that installs to most Windows-based computers. Download 11 of our databases for only $64.99. Learn more about Craftsman Site License
Carlson Takeoff
Offers critical Drawing Cleanup features and advanced 2D to 3D routines that streamline the estimating process. Learn more about Carlson Takeoff
My Project Estimator
Excel-based building estimating software program that enables you to design estimates, quotes, and material lists. Learn more about My Project Estimator
Databuild Estimating Software
Estimating software for building industry professionals with estimating, ordering and accounting databuild will help you work smarter. Learn more about Databuild Estimating Software
Malleo
Software for production home builders. From land acquisition, estimating, PO system, vendor, builder, warranty, and more. Learn more about Malleo
Breinz
Delivers a solution for builders in the Australian market to cost, manage, and control their jobs through various means. Learn more about Breinz
Tract-PIE
Plan building homes based on regulations,establish a budget, and create a building plan enforced with performance evaluations. Learn more about Tract-PIE
WinBID
Drywall estimation software and wall and ceiling estimating software database that can be unified with construction accounting. Learn more about WinBID
Goldenseal
Integrated software for construction estimating, job costs, project management and contract writing. Learn more about Goldenseal
Construction Report Manager
Construction Field android application with features such as estimating, reporting, and project management. Learn more about Construction Report Manager
Fast Estimate
Construction estimation tool that helps contractors and estimators with a starter library, import/export data, templates and more. Learn more about Fast Estimate
PriMus
Free UPP: BIM, Estimating and Quantity take off software Learn more about PriMus
Cleopatra Enterprise
Cleopatra is the first tool on the market which fully integrates cost estimating and cost management. Learn more about Cleopatra Enterprise
Contractor Accounting Software
Offers general contractors, subcontractors, and specialty trades an easy set of accounting and time-saving tools. Learn more about Contractor Accounting Software
Causeway Estimating
Functionality includes taking electronic measurements from drawings/3D models, surfacing & blacktopping, and MAC reporting. Learn more about Causeway Estimating
TimeScan
Collects information on labor and equipment usage as well as installed quantities of material and sub-contracts. Learn more about TimeScan
BUILDMASTER
A building estimating program with integrated procedures & formulas, featuring calculation, prices, quotes, orders and back costing. Learn more about BUILDMASTER
QuickEye Estimator
Complete Takeoff and Document sharing tool. Build your Quick-Library, perform complete takeoffs, and then send them to your workers. Learn more about QuickEye Estimator
2Jours
This calculation system for the construction industry offers quotations requests to subcontractos/suppliers, quotations and invoicing. Learn more about 2Jours
3RHINO
Cloud-based construction management tool that assists contractors with project management, invoicing, communication and scheduling. Learn more about 3RHINO
6x6builder
Online estimating software for residential & light commercial construction with real material descriptions and prices from suppliers. Learn more about 6x6builder
ACES PRO
Electrical estimating system with custom assembly builder, feeder schedules & reports, recap sheets, automated value engineering, etc. Learn more about ACES PRO
Bid Messenger
Online plan room and subcontractor notification automation system that saves estimators 8+ hours per bid. Learn more about Bid Messenger
Bid Saw
Bid Saw is the fastest and easiest way to capture the information you need to make an accurate bid. Learn more about Bid Saw
BIDBUILDER
Very easy to use estimating software for builders and remodelers. A spreadsheet interface combined with the power of a database. Learn more about BIDBUILDER
BidScreen XL
Quantity takeoff directly in Excel. Works with vector and raster files. Color coded takeoff stored in the cell. Templates included Learn more about BidScreen XL
BOEMax
Proposal management solution for government and construction projects offerring historical estimates templates and rate structures. Learn more about BOEMax
Build In The Black
Simple user interface that helps you quickly manage jobs, schedule across jobs, do estimating, create customer quotes, and more. Learn more about Build In The Black
Buildee
Professional software solution for completing takeoffs and estimates in the construction industry. Learn more about Buildee
Building Estimating Software
Price your next entire job, and be competitive knowing that you haven't missed anything and you're in full control of the costs Learn more about Building Estimating Software
Building Works
BuildingWorks instantly costs your project as you draw your plan. Its a ground-breaking new digital construction software. Learn more about Building Works
BuildSystem I
Solution for estimating & tendering for materials and items of work. Learn more about BuildSystem I
CADEST
A programme featuring trade reports, summary generation, compiled bill of materials, a cost database and price-lists. Learn more about CADEST
CBD2 Estimating
An Excel-based software tool for managing construction costs with automatic calculation of brick, sheetrock, foundations etc. Learn more about CBD2 Estimating
CLIWin Estimating System
Complete estimating and bidding package for DOT jobs as well as private work. Learn more about CLIWin Estimating System
CloudCEM
CRM solution that offers time tracking, estimating, scheduling, contact and project management for services and construction companies. Learn more about CloudCEM
CMSContractor
Estimating and tender appraisal software with price-lists and libraries, a detailed listing of mark-up adjustments and schedules. Learn more about CMSContractor
Concerto Enterprise
Building automation and controls estimating software that provides confidence in the bid price, and guides the post-sale design Learn more about Concerto Enterprise
Construction Equipment Productivity Software
A software solution for estimating the output of construction site machinery in relation to the site and equipment parameters. Learn more about Construction Equipment Productivity Software
Cost-OS Enterprise
Estimating software with 2D and 3D takeoffs, assemblies development, map creation, and geocoding. Learn more about Cost-OS Enterprise
D4COST
An estimating tool with a database of cost models, template import, multiple project averaging and comparison. Learn more about D4COST
Discover Estimating
Software that allows you to create digital takeoffs, create accurate estimates & quickly build professional proposals. Learn more about Discover Estimating
Easy Estimate
Construction estimating software that includes quotes, estimates, invoices, material prices for over 60,000 products & material orders. Learn more about Easy Estimate
EasyEst Estimating Software
Constuction Estimating Software for general contractors, home builders, remodeling contractors, etc. Learn more about EasyEst Estimating Software
Elquoto
Construction material estimation solution designed specifically for businesses in Australia. Learn more about Elquoto
Esti-mate
Construction professionals can manage estimations, quotations, bill of quantities, materials and subcontractor enquiries, among others. Learn more about Esti-mate
Esti-Mate Software Version 4.5
User-friendly program for residential construction building professionals who don't have time to learn new procedures. Learn more about Esti-Mate Software Version 4.5
Estimagic
Customizable construction estimating software for homeowners and subcontractors for tracking labor and material expenses. Learn more about Estimagic
Estimaster2
Construction estimating solution that helps builders and traders with waste allocation, tax situations and mark-ups. Learn more about Estimaster2
Estimate Master
Quickly create any kind of estimate for virtually any business. Learn more about Estimate Master
ESTmep+
ESTmep+ is MAP's powerful estimating system for the creation and management of bids/tenders for MEP contracts. Learn more about ESTmep+
EValuate
Manage your contract processes. Fast, accurate and consistent generation of tenders, budget cost plan, valuations & final accounts. Learn more about EValuate
EZ Construction Estimator
Windows based program that creates estimates for contractors. Includes easy to use drag and drop user interface. Learn more about EZ Construction Estimator
Fast Track Estimating
Provides a fast, easy way to produce an accurate estimate and material purchase list. Learn more about Fast Track Estimating
flexaMate
An estimating solution that allows electrical contractors to manage contracts, prepare bids, manage and re-use quotes. Learn more about flexaMate
Flooring Estimator
Construction estimating platform that provides take-off tools, roll management, manual room creation, and more. Learn more about Flooring Estimator
GeneralCOST Estimator for Excel
Excel-based construction estimating software with user-modifiable data worksheets, BOM reporting and on-screen takeoff calculator. Learn more about GeneralCOST Estimator for Excel
HomeProSoft
An all-in-one CRM, job, estimating, and marketing management software for contractors and home pros. Learn more about HomeProSoft
iScope
Damage estimating software for public insurance adjusters, contractors and appraisers with templates and an optional price database. Learn more about iScope
ISS Construction Manager
Fully integrated accounting / job management software program for the building industry. AP, AR, Banking, Scheduling, Purchasing. Learn more about ISS Construction Manager
Mediabat
Mediabat is a construction scheduling, estimating and accounting software. It also includes a customer database and additional modules. Learn more about Mediabat
MTWO
MTWO is a cloud-based 5D BIM technology solution accessible through Microsoft Azure. Learn more about MTWO
My Build Cost
Pre-construction platform to budget, estimate and control your project cost. Learn more about My Build Cost
One Click Contractor
Residential construction estimating solution that helps streamline contractor sales-related processes through integrations. Learn more about One Click Contractor
Operations Centralizer
Developed to help construction companies increase estimating speed, productivity and improve estimate accuracy. Learn more about Operations Centralizer
Option 3
Connects employees in the field and office to the cloud for collaboration and construction project management/optimization. Learn more about Option 3
PataBid
Automated tender searching platform that uses artificial intelligence to search and bring tenders to you. Learn more about PataBid
Power! Estimator
Electrical estimating software with wire, conduit & fittings calculations, built-in contracts, purchase orders & quote requests, etc. Learn more about Power! Estimator
Presto
Cost and time management for construction, BIM 4D and 5D linked to Revit that comes with job costing and estimating tools. Learn more about Presto
Price A Job
Construction estimating software that allows businesses to generate estimates in 15 minutes, with up to date pricing for materials. Learn more about Price A Job
Project Invitation
Contractors of any size can bid more effectively and streamline their entire preconstruction process. Learn more about Project Invitation
RapidCES
Cloud construction estimating software with cost database, full reporting, team mgmt, and JOC support with simple flat-rate pricing. Learn more about RapidCES
RhinoForce
Construction estimating solution that combines the power of SQL with the intuitive look-and-feel of Microsoft Office. Learn more about RhinoForce
RoofCalculator
Calculate bundles of ridge, rolls of starter, sheets of valley metal & plywood, pieces of metal nosing, total squares, etc. Learn more about RoofCalculator
Route
Business Management Platform for building service contractors, featuring tools for walkthroughs, estimates, proposals and more. Learn more about Route
ScaleMaster Pro XE
Scale Master Pro XE Advanced Digital Plan Measure for takeoffs can be calibrated for any out-of-scale plans using custom scale feature. Learn more about ScaleMaster Pro XE
ScopeAssist
ScopeAssist is an onsite scoping tool that guides you through the inspection process and automates roof measurements. Learn more about ScopeAssist
ServaBid
Uses video to save contractors up to 18 hours or more per week in time spent traveling to give estimates! Create estimates and invoices Learn more about ServaBid
Softimate
Construction estimating solution that enables businesses to process invoices, manage schedules and change orders. Learn more about Softimate
Summit Estimating
Commercial management and construction estimating software that works on both Windows and Linux. Learn more about Summit Estimating
The Estimating Software
Mechanical estimating software with digitized take off for single office plumbing to international high purity contractors. Learn more about The Estimating Software
Toolbox
Construction accounting, estimating and project management software for contractors and project oriented entities. Learn more about Toolbox
Turbo Estimator
We start you off with sample estimates and about 1,000 sample database items. All you have to do is start editing. Learn more about Turbo Estimator
Valesco Estimating
An integrated software tool with BoQ data entry, cost estimation, reporting, sub-contractors and suppliers database. Learn more about Valesco Estimating
Visual Estimator
Increases accuracy in construction cost estimating; covers all construction trades: Sitework, Concrete, Mechanical, Electrical, etc. Learn more about Visual Estimator
WinEx Master
For Building and General Construction Takeoffs. Advanced routines for roof to calculate hips, valleys & beams. Learn more about WinEx Master
WIZZCAD
Premier éditeur de solutions SaaS BIM-Native pour la transformation numérique de construction. Learn more about WIZZCAD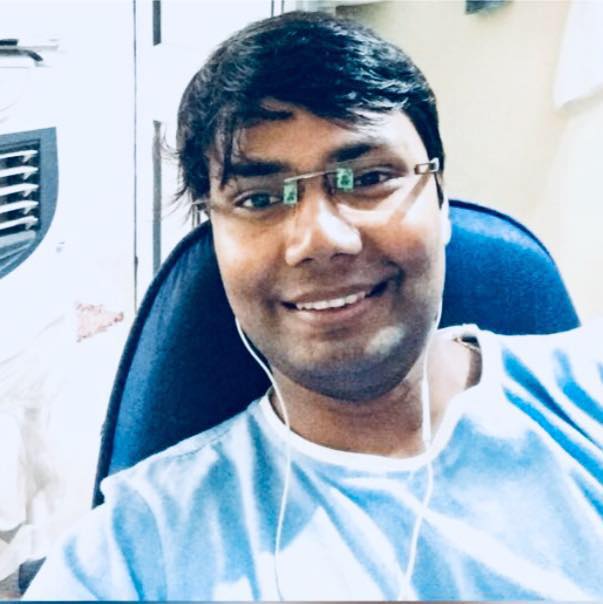 Er. Mukesh Kumar is Editor in Chief and Co-Funder at ProCivilEngineer.com Civil Engineering Website. Mukesh Kumar is a Bachelor in Civil Engineering From MIT. He has work experience in Highway Construction, Bridge Construction, Railway Steel Girder work, Under box culvert construction, Retaining wall construction. He was a lecturer in a Engineering college for more than 6 years.