Engineering Surveying Books – Engineering Surveying Books Download – We have compiled a list of Best & Regular Engineering Surveying Subject Reference Books.
Students from top universities, institutes, and colleges make use of these books. Surveying is the technique, occupation, art and science of evaluating the points and the distances and angles between them in the terrestrial or three-dimensional positions.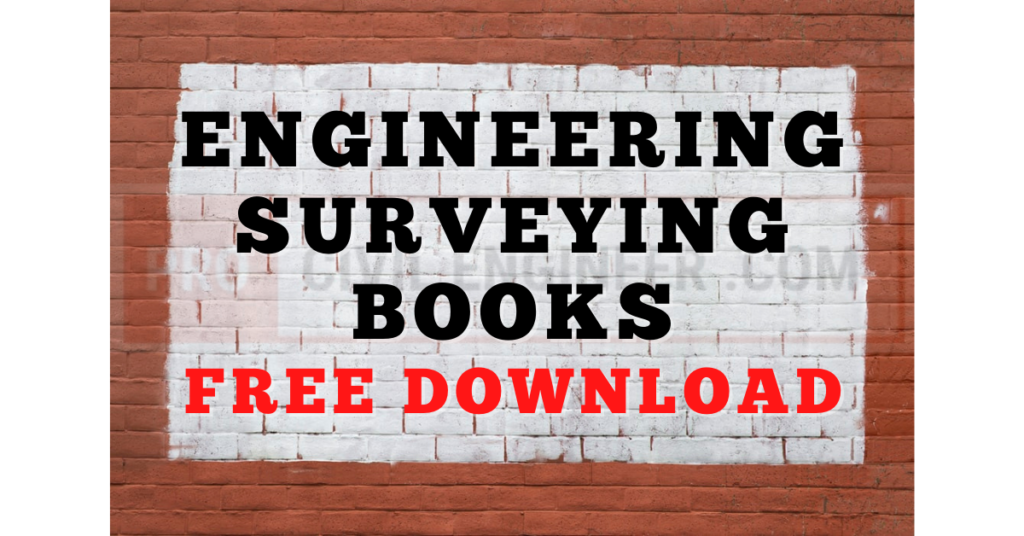 A land surveying expert is referred to as a land surveyor. These points are typically on the Earth's surface and are sometimes used to define ownership maps and borders, positions such as building corners or the surface position of subsurface characteristics, or other purposes required by government or civil law, such as the selling of land.
| Book Name | Author's Name |
| --- | --- |
| SURVEYING VOL 2 | BY DR. B.C.PUNMIA, ASHOK KUMAR JAIN, ARUN KUMAR JAIN |
| ENGINEERING SURVEYING | BY W. SCHOFIELD AND M. BREACH (6th EDITION) |
| FUNDAMENTALS OF SURVEYING | BY S.K. ROY |
| ENGINEERING SURVEYING | BY W. SCHOFIELD |
| SURVEYING – PROBLEM SOLVING WITH THEORY AND OBJECTIVE TYPE QUESTIONS | BY Dr A.M. CHANDRA |
| QUANTITY SURVEYOR'S POCKET BOOK | BY DUNCAN CARTLIDGE |
| NEW ASPECTS OF QUANTITY SURVEYING PRACTICE | BY DUNCAN CARTLIDGE |
| SURVEYING AND LEVELLING | BY N N BASAK |
| SURVEYING : VOLUME 1 | BY S. K. DUGGAL |
| ELEMENTARY SURVEYING: AN INTRODUCTION TO GEOMATICS | BY CHARLES D. GHILANI, PAUL R. WOLF |
| GPS FOR LAND SURVEYORS | BY JAN VAN SICKLE |
This Collection of Engineering Surveying Books list is not the final list of books. As per Viewer Comments and Shares, we will be regularly updating the latest books in this list. You can save or bookmark this page if you need it.
Surveying Vol 2 By Dr. B.C.Punmia, Ashok Kumar Jain, Arun Kumar Jain
This volume continues with Volume I and discusses advanced plane and geodetic survey topics. Including four chapters on Field Astronomy, Photogrammetric Surveying, Electro-Magnetic Distance Measurement (EDM) and Remote Sensing, the book comprises 16 chapters.
The book also provides illustrations and explanations of the most current and advanced measuring instruments, such as Wild T-2, T-3 and T-4 theodolites, Electronic theodolites, Distomats, and Total Station, in addition to conventional instruments.
In order to demonstrate its implementation, each subject has been clearly explained, the theory is rigorously formulated and a large number of numerical examples have been included.
Elementary Surveying: An Introduction To Geomatics By Charles D. Ghilani, Paul R. Wolf
For Surveying courses offered in Civil Engineering departments.
This highly readable, best-selling text presents basic concepts and practical material in each of the areas fundamental to modern surveying (geomatics) practice. Its depth and breadth are ideal for self-study. The 13th Edition is updated throughout to reflect the latest advances and technology.
Features Emphasis on the theory of errors in surveying work.
At the end of each chapter, common errors and mistakes related to the topic covered are listed to remind students to exercise caution in their work.
Practical suggestions from the authors' years of experience are interjected throughout the text.
More than 400 figures and illustrations help clarify discussions.
Numerous worked example problems illustrate computational procedures.
Over 1000 end-of-chapter problems.
Updated versions of Stats, Wolfpack and Matrix are included on the Companion website
Table of Contents
1 Introduction
2 Units, Significant Figures and Field Notes
3 Theory Of Errors In Observations
4 Levelling–Theory, Methods and Equipment
5 Levelling–Field Procedures And Computations
6 Distance Measurement
7 Angles, Azimuths and Bearings
8 Total Station Instruments; Angle Observations
9 Traversing
10 Traverse Computations
11 Coordinate Geometry In Surveying Calculations 277es And Circles
12 Area
13 Global Navigation Satellite Systems—Introduction And Principles Of Operation
14 Global Navigation Satellite Systems—Static Surveys
15 Global Navigation Satellite Systems—Kinematic Surveys
16 Adjustments By Least Squares
17 Mapping Surveys
18 Mapping
19 Control Surveys And Geodetic Reductions
20 State Plane Coordinates And Other Map Projections
21 Boundary Surveys
22 Surveys Of The Public Lands
23 Construction Surveys
24 Horizontal Curves
25 Vertical Curves
26 Volumes
27 Photogrammetry
28 Introduction To Geographic Information Systems
Appendix A Dumpy Levels, Transits and Theodolites 873
Appendix B Example Note forms 888
Appendix C Astronomical Observations 895
Appendix D Using The Worksheets From The Companion Website 911
Appendix E Introduction To Matrices 917
Appendix F U.S. State Plane Coordinate System Defining Parameters 923
Appendix G Answers To Selected Problems 927
Index 933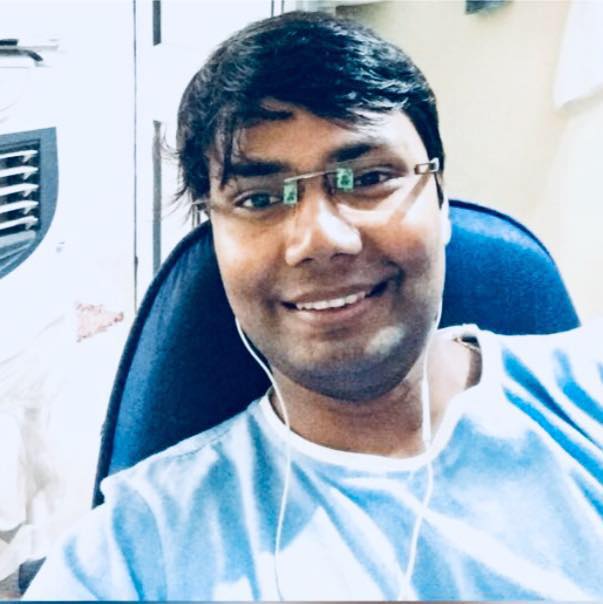 Er. Mukesh Kumar is Editor in Chief and Co-Funder at ProCivilEngineer.com Civil Engineering Website. Mukesh Kumar is a Bachelor in Civil Engineering From MIT. He has work experience in Highway Construction, Bridge Construction, Railway Steel Girder work, Under box culvert construction, Retaining wall construction. He was a lecturer in a Engineering college for more than 6 years.