Plumbing Trap – Plumbing Trap Types | Types of Traps In Plumbing | Gully Trap | Types of Drain Traps | Different Types of Traps
A trap is a U-shaped section of pipe in plumbing that is designed to trap liquid or gas and prevent unwanted flow, most notably sewer gases from entering buildings while allowing waste materials to pass through.
---
Traps are used in oil refineries to keep hydrocarbons, as well as other dangerous gases and chemical fumes, from escaping through drains. The same feature is used in heating systems to prevent thermo-siphoning, which allows heat to escape to places where it is not wanted.
Similarly, some pressure gauges are connected to systems via U bends in order to maintain a local gas while the system is running on liquid. They can be disguised as complete loops of pipe for a decorative effect, creating more than one U for added efficacy.
What Is Plumbing Trap?
A plumbing trap is a simple shape-bending pipe device that allows waste to pass through. It also holds fluid to prevent sewer gases from entering the structure. In most domestic applications, U, J, Q, or S-shaped pipes are found just beneath or within a plumbing fixture.
A P-shaped plumbing trap, on the other hand, is the most popular choice. There are many different types of plumbing traps on the market.
Plumbing is a type of work that is primarily concerned with sewage disposal and water supply. The plumbing pipes framework will remain odourless as long as it is properly planned and installed. The highlights of a plumbing trap are as follows.
It could be built into the machine as an essential trap, as in some European WC models, or it could be a separate fitting called a joined trap, which is connected to the waste or foul water outlet of apparatuses.
---
The traps should have a self-cleaning feature. Cleaning traps for use in homegrown waste should be useful. In all states of a stream, a good trap should keep an effective water seal.
Plumbing traps hold a small amount of water and are located beneath or inside a pipe apparatus. The holding water creates a water seal, preventing foul gases from entering the structure of the channel pipes.
As a result, traps are installed in all pipe installations, such as sinks, washbasins, baths, latrines, and so on. This article explains the benefits of traps, as well as the various types of traps.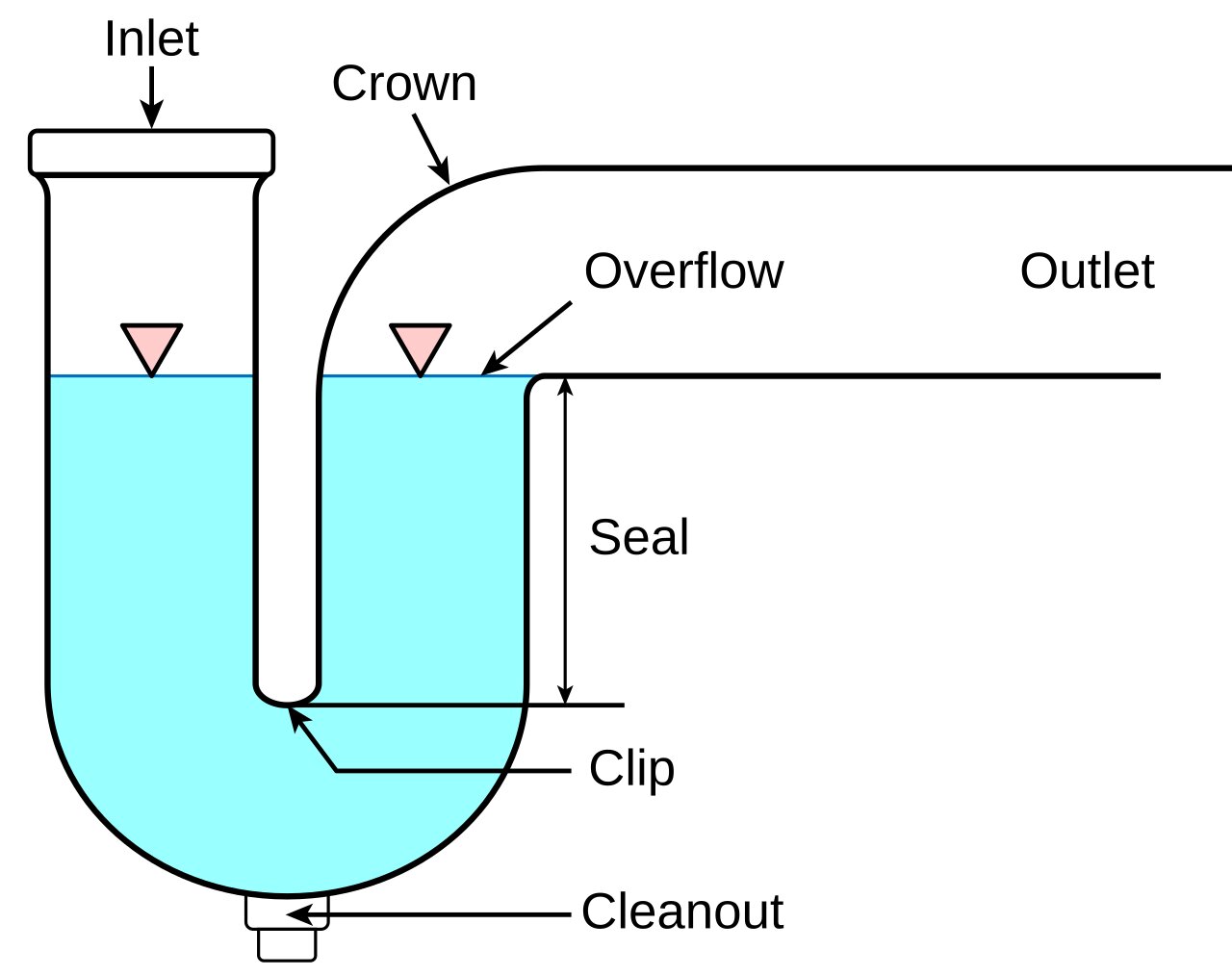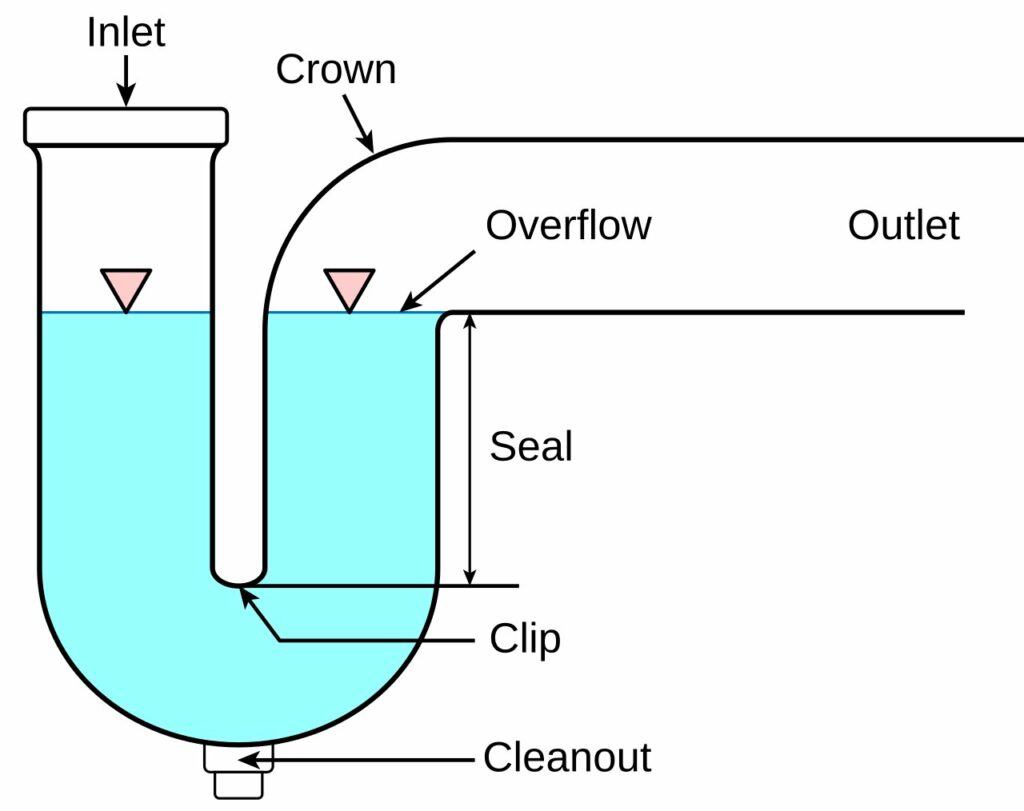 Types of Traps in Plumbing
Plumbing Trap Types – The following are the various types of plumbing traps:
Bell Trap
Bottle Trap
Building Trap
Drum Trap
Floor Trap / Nahni Trap
Grease Trap
Gully Trap
Intercepting Trap
Low-Level Bath Trap
P Trap
Q Trap
Running Trap
S Trap
Straight-Through Trap