Top 10 Best Sanitary Ware Brands in India List 2021 – Sanitary Ware are one of the most critical and yet most neglected aspects of our homes.
I will discuss the luxury sanitary ware brands in India and various types of sanitary ware used in India in this article & what are the best brands of sanitary goods in India to purchase from.
Sanitary Ware is a word used in the bathroom for items used for sanitary purposes. Sanitary Ware usually include bath & shower supplies, faucets, water closets, wash basins, etc.
There are many brands of sanitaryware available in India today and you can easily be spoilt for option. However, the consistency of the fittings is as relevant as their aesthetics when it comes to the bathroom.
You don't want to mount a beautiful looking faucet, just for it to start leaking after a few days!! Your main decision-making criterion should be the standard of the fittings.
At the same time, you'll want to pick a brand that can satisfy all your bathroom needs.
Finding that perfect shower can be a real downer, only to realize that the brand does not produce washbasins in a similar design. It's a waste of time hopping from shop to shop to find all your fittings.
So, which are the best brands in India for sanitary goods? Which brands produce the best quality product and also cover the entire range of fittings for the bathroom?
We researched the market to answer your questions and came up with this list of the top 10 brands of sanitary ware in India in 2021. In order to learn more about the top 10 brands, read on.
Best Bathroom Fittings & Sanitary Brands in India 2021 List by ProCivilEngineer.com
| | | |
| --- | --- | --- |
| Sr. No. | Brand Name | Companies Name |
| 1 | Jaquar | Jaquar & Company Private Limited |
| 2 | Kohler | Kohler Co. |
| 3 | Roca Bathrooms | Roca Bathrooms |
| 4 | Hindware | Hindustan Twyfords Ltd |
| 5 | Johnson bathroom | Johnson Limited |
| 6 | American standard | LIXIL Group Corporation |
| 7 | Cera | CERA Sanitaryware Limited |
| 8 | Jacuzzi | Jacuzzi Brands LLC |
| 9 | Colston | Colston Bath And Spa Private Limited |
| 10 | Duravit | Duravit AG |
| 11 | Danze | Danze Inc |
| 12 | Eros Standard | Eros sanitary ware co., Limited |
| 13 | RAK ceramics | RAK Ceramics |
| 14 | Somany | Somany Ceramics Ltd. |
| 15 | Neyer | Neycer India Ltd |
| 16 | Aquant | Aquant Contemporary Bathrooms |
| 17 | Laufen | Laufen Bathrooms AG |
| 18 | Grohe | Grohe AG |
| 19 | Armitage shanks | Armitage Limited |
| 20 | Axor | Hansgrohe SE |

Hindware, also known as Hindustan Sanitaryware & Industries Limited, is a 57-year-old brand founded in 1960 (HSIL). There are four manufacturing plants in Haryana & Andhra Pradesh, India, capable of producing 2.7 million sanitary products per year.
To increase the production potential of sanitary goods, Hindware acquired Krishna Ceramics Ltd & Raasi Ceramics.


Under the Hindware roof is the brand name AMORE, QUEO & BENELAVE luxurious bath fittings.
Hindware was founded in 2007 with the name Hindware Home Retail Pvt Limited as a home interior & decor retail chain store (HRPL). Which gave EVOK a brand name.
#2. Jaquar Sanitary Ware Brand

Jaquar Group is an increasingly rising multi-diversified brand of 'Full Bathroom and Lighting Solutions' with INR 3562 Crores turnover in 2019-20.
With a presence in over 60+ countries in Europe, the Middle East, Asia-Pacific and Africa, Jaquar is one of the world's fastest growing bath brands.
Conceived back in 1960, Jaquar Group is today an undisputed industry leader with over 60 percent market share in the category of organized bath fittings.
In India, Jaquar has 5 ultra-modern production units and 1 in South Korea. This has the potential to generate 24 million annual bath fittings.
#3. CERA Sanitary Ware Brand
With continuous adaptation to new industry developments, CERA gives you top-quality sanitaryware closets and basin designs. The products of Cera are the outcome of a method of development that positions them at the forefront of world technology.
Environmentally friendly (minimizing the usage of water and energy), the first company to produce 4-liter flush products saves almost 33 percent of water per flush.
Cera sanitaryware, founded in 1980, is a 37-year-old company. Cera has a production plant located in Kadi, Dist. Gujarat, Mehsana. It is capable of generating 3,0 million parts per annum.
On e-commerce websites such as Amazon, Flipkart, Snapdeal and so on, Cera products are also available.
#4. Johnson Bathroom Sanitary Ware Brand

Johnsons is a major Indian market and you may have understood it for the best products and napkins for baby care and more, but bathroom fitting is just one of the many items this company makes.
Bath fittings, showers, cisterns and more can be included under Johnson bathroom fitting. In India, this brand is basically one of the best bathroom fitting firms.
At a super affordable price, you get international standard quality and design. On Amazon, you can purchase Johnson Bathroom fitting online at a reduced rate.
#5. Somany Sanitary Ware Brand
Somany, a ceramic wall and floor tile manufacturing firm based in India, was founded in 1968. Its headquarters are located in Noida, Uttar Pradesh, India.
Somany has been able to establish a special placement for himself, one of the newest players in the best bathroom fittings scenario. It lives up to the competition with an emphasis on contemporary design, in spite of being a new business.
There is no need for your bathroom to be boring anymore. Bring in the element of luxury to your bathrooms with the high selection of bathroom fittings and accessories.
In making your bathroom fittings both traditional and ultra-modern in their own way, Somany has been instrumental.
#6. Parryware Sanitary Ware Brand
Parryware was created in 1952 as EID parry, a 65-year-old brand. Parryware has been a joint venture since 2006 with the Roca brand.
In India, Parryware has 7 production sites in Bhiwadi, Ranipat, Perundurai, Dewas, Alwar, Pant Nagar and Sriperumbudur.
Its head office is located in Chennai, Tamil Nadu, India. Parryware Bathroom Products Private Limited is one of India's biggest companies selling bathroom products.
Different Types of Sanitary Wares in India
In India, sanitary products can generally be categorized into the following major categories:
Bath & Shower Products
Faucets
Water Closets/Toilets
Wash Basins
Bath & Shower Products
Bath & Shower items are usually available in India, including -:
Bathtub
A bathtub or bath is a water holding container in which an individual or animal can bathe. Thermoformed acrylic, porcelain enameled steel, fiberglass-reinforced polyester, or porcelain enameled cast iron are the most common bathtubs.
A tub is typically mounted either as a stand-alone fixture or in combination with a shower in a bathroom.
Modern bathtubs have drains of overflow and waste and may have installed taps on them. Typically, they are built-in, but they can be freestanding or often sunken.
Most bathtubs were approximately rectangular in shape until recently, but more shapes are becoming possible with the advent of acrylic thermoformed baths.
Bathtubs can be designed and produced from various materials, such as -:
Acrylic Bathtub
Enamel-Coated Cast Iron Bathtub
Fiberglass Bathtub
Porcelain-enameled Steel Bathtub
Bathtubs are also categorized into various groups, such as -:
Claw-Footed Bathtubs
Freestanding Bathtubs
Standard Bathtubs
Soaking Bathtubs
Walk-in Bathtubs
Whirlpool Bathtubs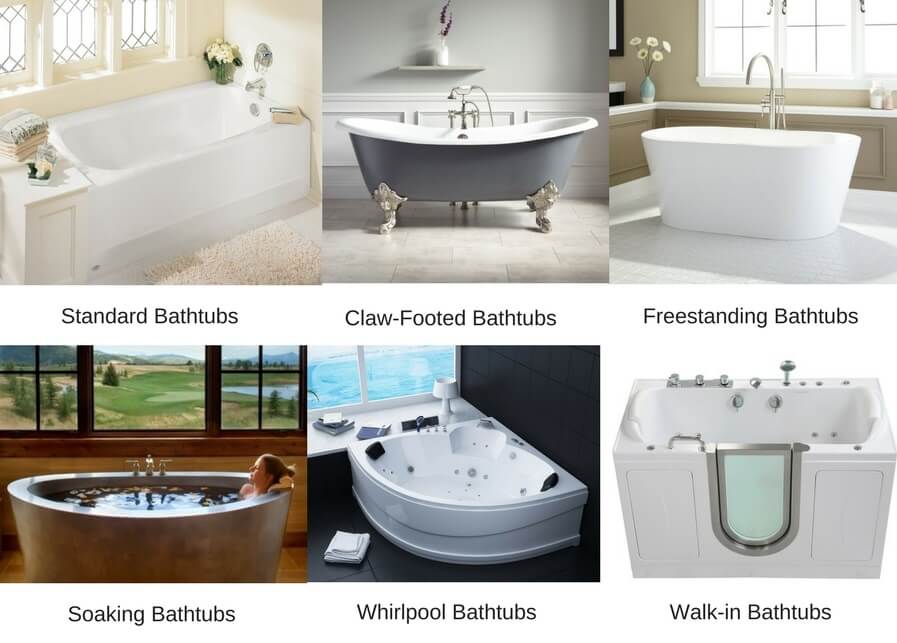 Shower Units
The Shower Unit is a wall-mounted shower system that is fixed with all the items required for bathing purposes.
All or some units, such as Shower Head (Rain & Overhead), Spout, Diverter, Controller for Thermostat (Temperature), Hand Shower and Body Sprays, may be included.
In addition, the shower unit can be divided into various groups, such as -:
Shower Panel
Shower Mixer Set
Faucets
A plumbing system that delivers water from the pipes is a faucet. In general Terms, We call it NAL or TAP in Indian Wordology.
However, faucets can be of various kinds, such as -:
Bib Cock
Pillar Cock
Stop Cock
Spout
Diverter
Shower Mixer
Shower Head
Body Sprays
Hand Shower
Basin Mixer
Water Closet
A system that safely moves human waste into the sewer lines is the Water Closet. It also stops toxic gases from coming from sewers back into the toilet.
In addition, water closets can be categorized into distinct groups, such as -:
One-Piece Water Closet
Two-Piece Water Closet
European Water Closet
Wall-Hung Water Closet
Electronic Water Closet
Squatting Pan
One-Piece Water Closet
One-Piece WC is precast as a one-piece Bowl & Cistern combination product.
Two-Piece Water Closet
Bowl and Cistern are cast differently in Two-Piece Two-Piece Water Closet and then linked with each other.
European Water Closet
In the European Water Closet, the case of Bowl & Cistern is different & then linked to the support of a pipe.
Wall-Hung Water Closet
Wall-Hung Water Closet is fitted in the wall with the help of screws and the cistern is fitted inside the wall.
Electronic Water Closet
Electronic WC runs electronically and provides a lot more features, such as hot chairs, electrically operated seats, night time backlights, etc.
Squatting Pan
And finally, in Indian Homes, Squatting Pan is the most commonly used Water Closet and it is installed inside the toilet floor.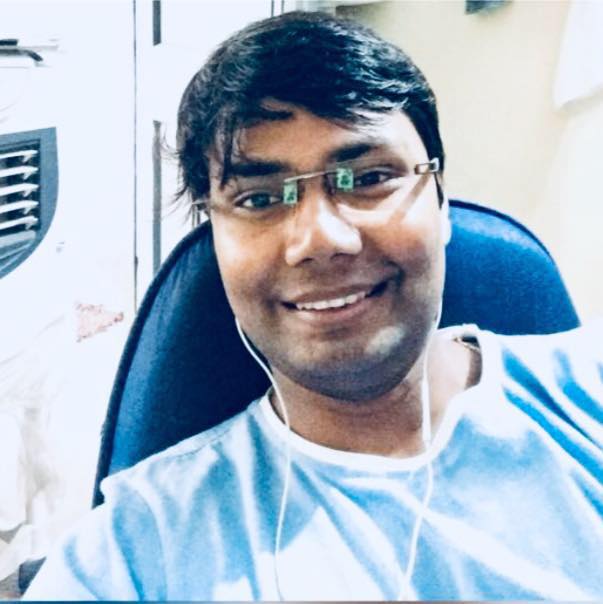 Er. Mukesh Kumar is Editor in Chief and Co-Funder at ProCivilEngineer.com Civil Engineering Website. Mukesh Kumar is a Bachelor in Civil Engineering From MIT. He has work experience in Highway Construction, Bridge Construction, Railway Steel Girder work, Under box culvert construction, Retaining wall construction. He was a lecturer in a Engineering college for more than 6 years.