False Ceiling Designs – The ceiling is said to be simply the highest (upper most) part of the room, giving us an entire room or an architectural structure. The false ceiling is a way of designing the simple ceiling in a sophisticated and elegant way to bring more of the attractive and complete appearance to the project or to the design of the assigned room.
Not commonly found in all homes, but they definitely survive in commercial complexes like offices, hotels, shops, restaurants, showrooms, etc.
They also exist in some habitat rooms such as the master bedroom, family room, or living room area. It is a complete design and decoration firm.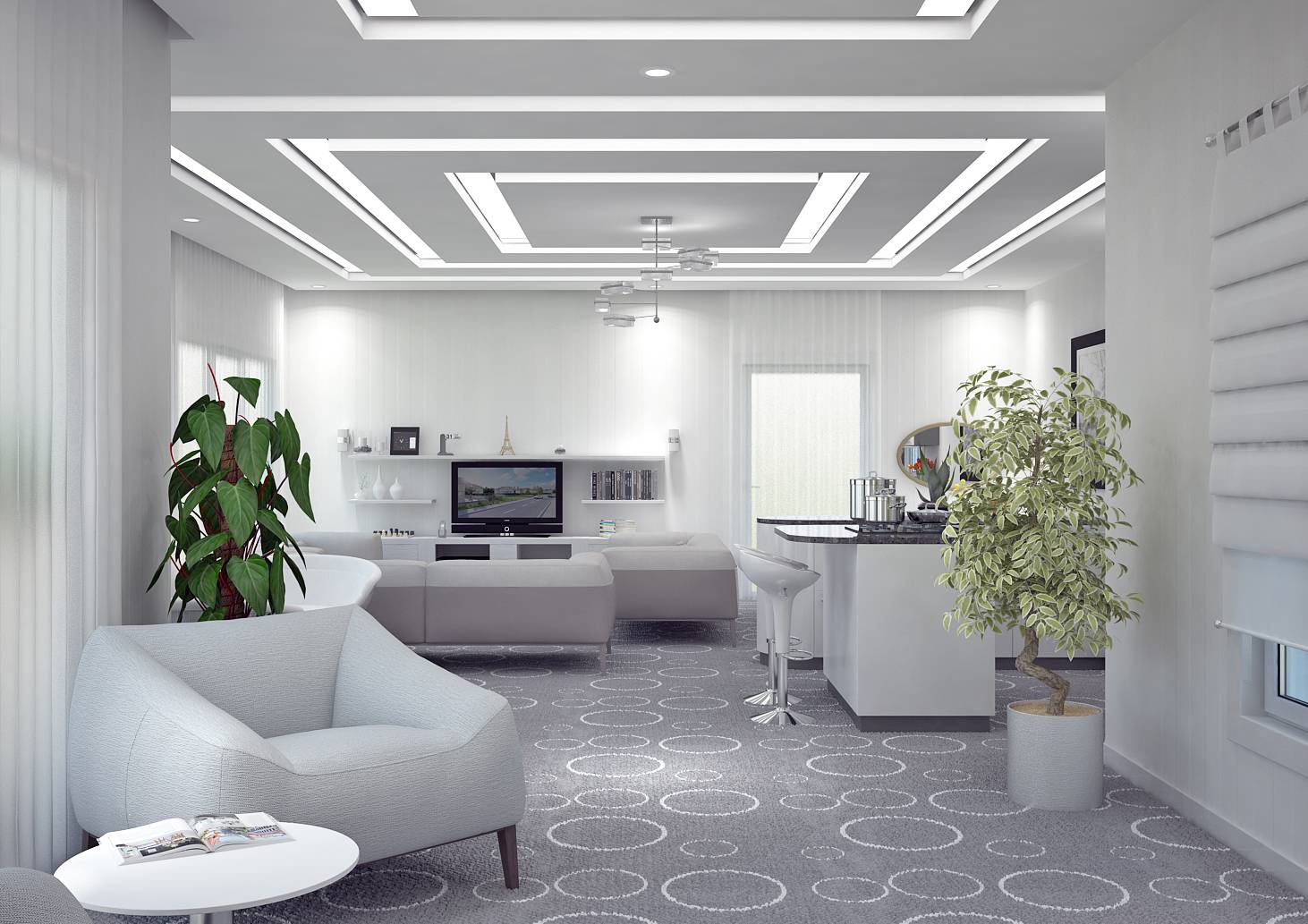 What is False Ceiling ??
A false ceiling is a fitted ceiling that hangs below the original ceiling (Roof) of a room or home. It's usually suspended by wooden or metal frames and the illusion it brings of a lower ceiling, sometimes with parts of the original ceiling on display, has earned it the moniker 'dropped ceiling' or 'False Ceiling'.
False ceiling brings the spark to the rooms and spaces. It is one of the ways to get the desired ceiling designs and the wonderful effects to accomplish your design work. It not only connects the room with all the other design elements, but also connects the entire structural architecture with each other and also in a designed format.
Days gone by when the false ceiling design was made only with drywall or POP (Plaster of Paris) which was also a difficult process to work with, but these days with new trends and materials.
It is easy to get the design desired false ceiling in almost all materials such as wood, glass, steel sheets, aluminum, any type of fiber or plastic, textured materials, etc.
What should be the Height of False Ceiling?
They are generally mounted a minimum distance of 8 inches from the original ceiling. They are versatile enough to be built in houses of any size – it's all about being smart with the shapes and space available.
Sometimes heights may vary for false ceiling designs for living room. You will not keep the same height of false ceiling designs for hall and false ceiling designs for bedroom. Check Our best false ceiling designs for quick information and clear all types of doubt.
Generally for gypsum false ceiling designs, we can change the height according to design. Check our simple false ceiling design too. Best false ceiling designs for living room can be checked here, false ceiling design for bedroom indian is very popular.
How to estimate quantity of false ceiling of decorative design?
False Ceiling is Estimated or Measured by Square feet. Your False Ceiling designer contractor will Charge in Rupees per Square Feet. For Example it can be From ₹ 75 – ₹ 150. Depends on Quality and Materials.
What is the price of PVC false ceiling design per square foot?
It Depends. Your Design, Area, Material and Quality Varies its Price. e.g; it can be From ₹ 50 – ₹ 250 per Square foot.
Someone asked, How should we calculate the measurement of Design in false ceiling so it should not be too big or to small for the room? You can check our False Ceiling Price List.
False Ceiling Price List
| | | |
| --- | --- | --- |
| S.N. | Material | Rate (Cost per sq ft.:) |
| 1 | Gypsum False Ceiling | ₹50 – ₹150 |
| 2 |  Plaster of Paris False Ceiling |  ₹50 – ₹150 |
| 3 |  Wooden False Ceiling |  ₹80 – ₹650 |
Different Types of False Ceiling 
The false ceiling (types of false ceiling designs) can be differentiated into many types depending on its uses, material used and appearance and visibility.
The main classification based on the materials used is briefly listed below with their quick introduction-:
Gypsum False Ceiling
Plaster of Paris Ceiling
Wooden False Ceiling
Fiber False Ceiling
Glass False Ceiling
Metal Ceiling
Synthetic Leather or Cloth Ceiling
Single-layered False Ceiling
Multi-layered False Ceiling
Plus-Minus POP False Ceiling
Coffered False Ceiling
1. Gypsum False Ceiling
The Gypsum false ceiling is a hydrated calcium sulfate. This type of false ceiling is super light, soundproof, fire resistant, soft and thermally insulated.
The Gypsum false ceiling comes in the form of square boards (Like 2 feet X 2 feet i.e; 600 mm Approx) that are hung with the help of an iron frame. Finishing work on these boards such as paints, laminates, wallpapers, and textured finishes gives it a good look.
2. Plaster of Paris Ceiling
Plaster of Paris (POP) is the most widely used material in false ceiling construction. POP is obtained when the plaster is heated to a certain degree. It gives both aesthetic and functional support.
The Paris plaster false ceiling is attractive, almost maintenance-free and has a long service life. They are very good insulators of heat and cold.
These types of false ceilings not only hide the ugly elements of the structure, vents and ducts, but also give a smooth finish to the ceiling.
3. Wooden False Ceiling
The wooden false ceiling is used due to its natural textures and patterns. Nowadays, this type of false ceiling is commonly used since it gives a pleasant appearance to the eyes.
The wooden false ceiling is expensive, it is not used in shopping centers and hospitals, but it can be installed in residential buildings. They can be variously finished or painted to get the right look.
The wooden false ceiling has many disadvantages, mainly the following:
Prone to termite attack.
Prone to deformation.
The room must be thermally controlled.
4. Fiber false ceiling
False fiber ceilings are in high demand for false ceiling construction due to low cost and low installation. The material used to make fiber ceiling panels is man-made with synthetic and natural minerals. Since these are artificial, they come in many shapes and sizes.
Traditional False Ceiling Design Ideas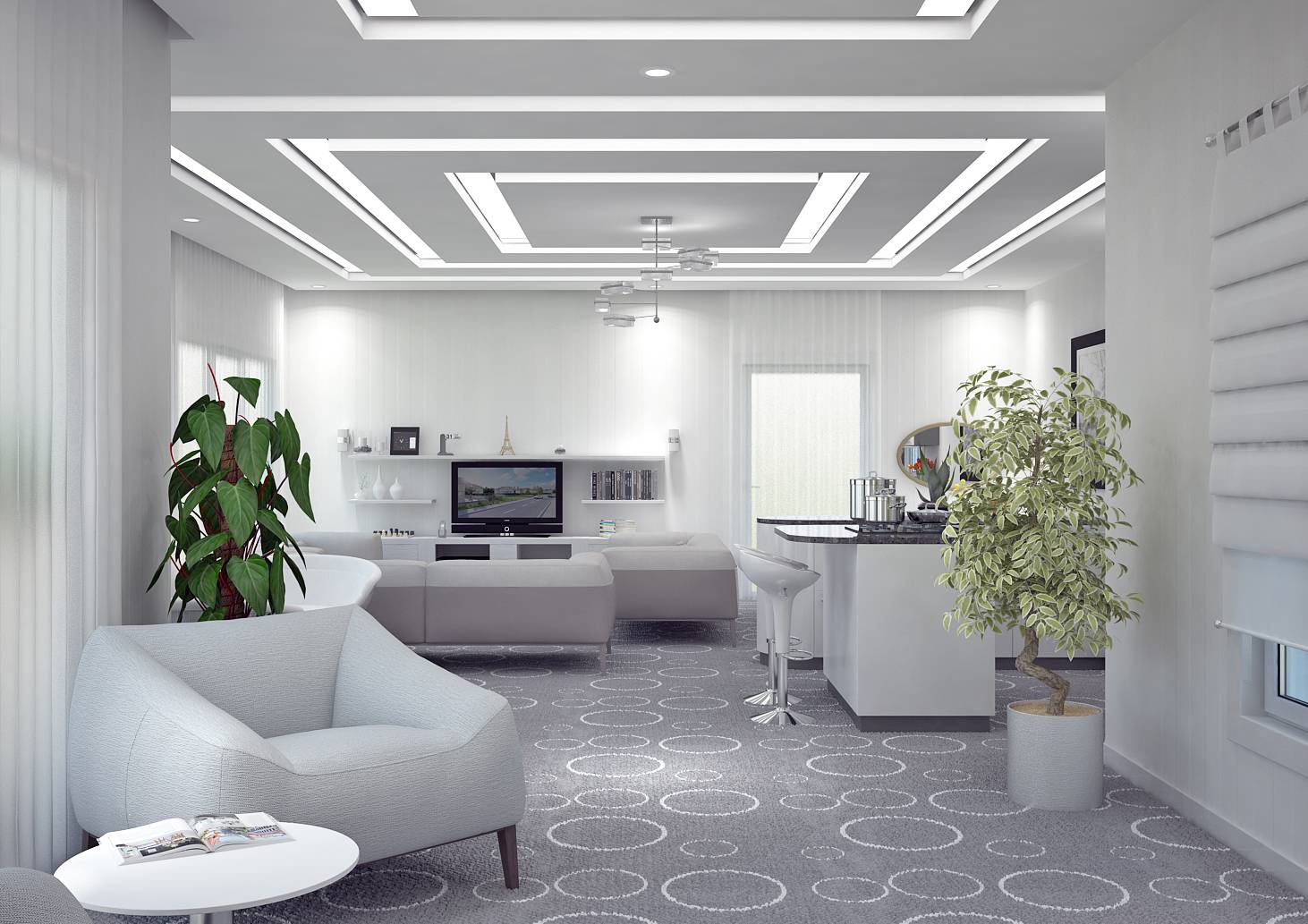 Latest 50 POP False Ceiling Designs