The In-depth guide on Ayodhya Ram Mandir Construction including Architect, construction, contractor and bhumi pujan.
Ayodhya Ram Mandir (Ram Temple) is a Hindu temple that is to be constructed at the site of Ram Janmabhoomi, which Hindus believe is the birthplace of the Hindu god Rama, in Ayodhya, Uttar Pradesh, India.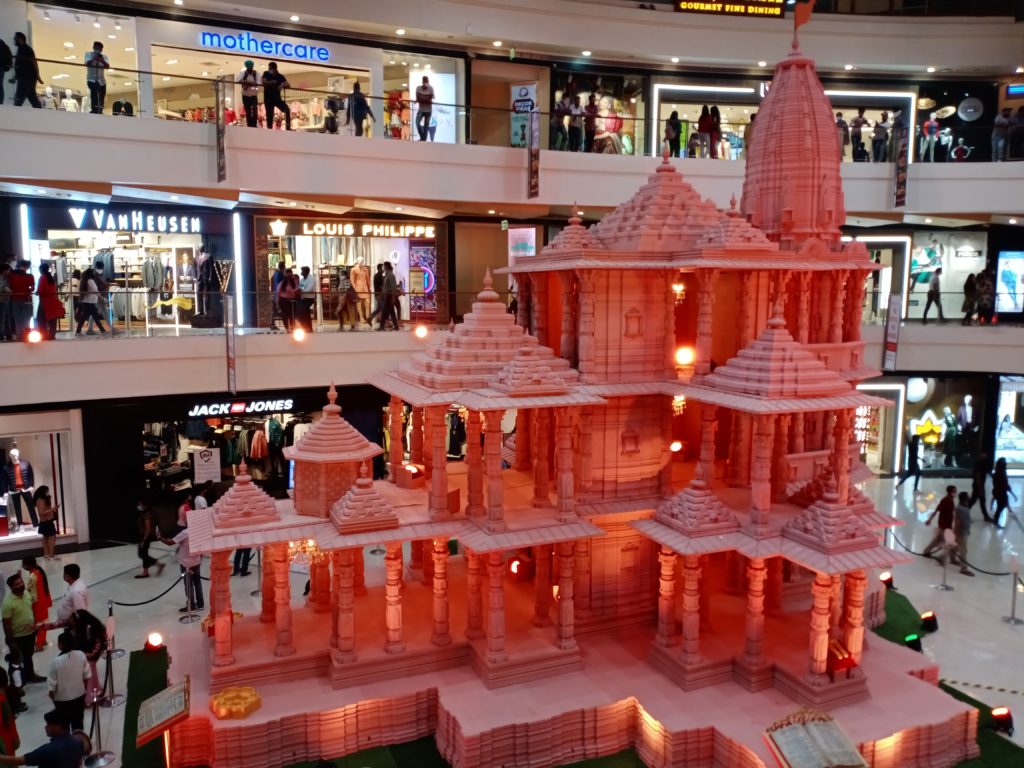 Shri Ram Janmabhoomi Teerth Kshetra will undertake the temple building. The groundbreaking ceremony was convened by Indian Prime Minister Narendra Modi on August 5, 2020.
Ayodhya Ram Mandir Architecture
The Sompura family of Ahmedabad prepared the original design for the Ram temple in 1988. For at least 15 centuries, the Sompuras have been part of the temple architecture of over 100 temples all over the world.
Ayodhya Ram Mandir temple's chief architect is Chandrakant Sompura. His two sons, Nikhil Sompura and Ashish Sompura, who are both architects, helped him out.
Chandrakant Sompura, 77, began construction on the Ram Lalla temple in Ayodhya 30 years ago, after first visiting the site with then President Ashok Singhal of the Vishwa Hindu Parishad (VHP).
Ghanshyamdas Birla, an industrialist, asked him if he would take up the Ram Mandir project and introduced Singhal to him. At that time, Sompura had been working on some of the Birla temples.
In compliance with vastu shastra and shilpa shastras, a new design, with some modifications from the original, was prepared by the Sompuras in 2020. The temple will be 360 feet long, 235 feet wide, and 161 feet high.
The temple complex will be the third largest Hindu shrine in the world once it is completed. It is built in the Indian temple architecture style of Nagara. During the Prayag Kumbh Mela in 2019, a model of the planned temple was showcased.
The temple's main building will be constructed on a raised platform and will have three storeys. In the center of the garbhagriha (sanctum sanctorum) and the entry, it will have five mandapas-the three Kudu, Nritya, and Rang mandapas; and on the other hand, two mandapas for the Kirtan and Prarthana.
Mandapas should be decorated with shikhara in the Nagara style. The tallest Shikhara will be above the Garbhagriha. There will be a total of 366 columns in the building.
To include Shiva's incarnations, the Dashavataras, the chausath joginis, and the 12 incarnations of the goddess Saraswati, the columns will each have 16 idols. 16 feet would be the width of the stairs.
The temple of Ram will be on an elevated platform and will have the four characteristics of a typical Hindu temple:' chauki' (verandah),' nritya mandap' (semi covered porch),' gudh mandap' (covered porch), and 'garbha griha' (sanctum sanctorum), aligned on a single axis.
Up to 3 lakh cubic feet of sandstone would have been used by the original; an additional 3 lakh cubic feet would now be required, which will be mined in Rajasthan at Bansi Paharpur.
To recreate the "treat yug", the time in which Ramayana was set, the temple town was painted yellow. "Nagara Style of Architecture" will be used for building.
Additionally, the entire temple structure would have about 360 pillars. It will cover an area of 10 acres, while an area of 57 acres will surround the temple complex.
Ayodhya Ram Mandir Construction
Construction of Ram Mandir : In March 2020, the Shri Ram Janmabhoomi Teerth Kshetra trust started the first phase of the Ram Temple building.
However, a temporary suspension of construction was triggered by the COVID-19 pandemic lockdown in India, followed by the China-India skirmishes of 2020.
A Shivaling, columns and broken idols were found during ground-leveling and excavation of the construction site.
On 25 March 2020, in the presence of Chief Minister Yogi Adityanath, Ram's idol was relocated to a temporary venue.
The Vishwa Hindu Parishad organized a 'Vijay Mahamantra Jaap Anushthan' in preparation for its building, in which individuals will assemble to chant the Vijay Mahamantra-Shri Ram, Jai Ram, Jai Jai Ram, on 6 April 2020 at various locations. In the building of the temple, this was said to ensure "victory over hurdles".
ram mandir construction company
Larsen & Toubro has decided to supervise the free design and construction of the temple and is the project contractor. As per News, L& T is ram mandir construction contractor.
In areas such as soil testing, concrete and construction, the Central Building Research Institute, the National Geophysical Research Institute and the Indian Institute of Technology (such as those in Bombay, Guwahati and Madras) are helping.
Reports have shown that the Indian Space Research Organization (ISRO) has found a Sarayu stream flowing underneath the temple.
The building work will be done with Rajasthan's 600 thousand cubic feet of sandstone Bansi mountain stones.
More than two hundred thousand bricks etched in several languages with the 'Sri Rama' arrived from different parts of the world thirty years ago; these will be used in the foundation.
Traditional methods would be used to build the shrine, thus ensuring that the shrine is robust enough to withstand natural calamities, such as earthquakes, at the same time.
In the building of a temple, there would be no use of iron. Ten thousand copper plates will be required for fusing the stone blocks.
The conversion of mosques into non-Islamic places of worship has occurred for centuries. Latest Ayodhya Ram Mandir is the example of Conversion Of Mosque Into Temple.
ram mandir news
F.A.Q.s About Ram Mandir Construction
What is the name of the trust that will be setup for construction of Ram temple in Ayodhya?
Shri Ram Janmabhoomi Teerth Kshetra
How to donate construction materials to Ram temple?
Check Ram Mandir Official Website
Is there any scheduled caste in the trust of Ram Janam Bhumi Mandir construction trust?
Mahant Nritya Gopal Das Ji Maharaj
Director
Swami Govind Dev Giri Ji Maharaj
Treasurer
Mr. Champat Rai
General Secretary
Shri Nripendra Mishra, IA s.
Chairman building committee
Shri K. Parasaran, Senior Advocate
Member
Swami Vasudevanand Saraswati Ji Maharaj
Member
Swami Vishwaprashnathirtha ji maharaj
Member
Yugpurush Parmanand Giri Ji Maharaj
Member
Mr. Vimalendra Mohan Pratap Mishra
Member
Dr. Anil Mishra
Member
Mr. Kameshwar Chaupal
Member
Mahant Dinendra Das ji
Member
Mr. Gyanesh Kumar, IA s.
Additional Secretary Home, Government of India Nominee Member
Shri Avnish Awasthi, IA s.
Additional Chief Secretary UP, Nominee Member
Shri Anuj Jha, IA s.
Is it fact that some spiritual and unseen forces are bringing hindrance in construction of Ram Mandir?
Did Narendra Modi take oath not to visit Ayodhya until construction of Ram Mandir?
How to participate in Ram Mandir construction financially?
Donate – Shri Ram Janmbhoomi Teerth Kshetra
How can donate to construction of Lord Ram temple?
Click Here to Donate – Shri Ram Janmbhoomi Teerth Kshetra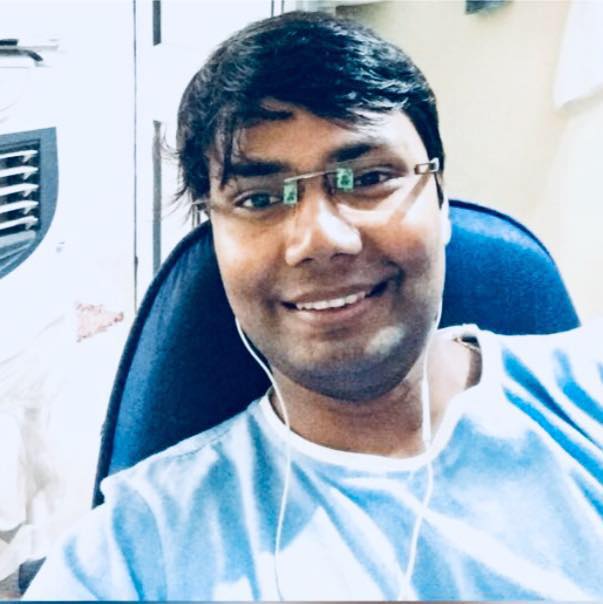 Er. Mukesh Kumar is Editor in Chief and Co-Funder at ProCivilEngineer.com Civil Engineering Website. Mukesh Kumar is a Bachelor in Civil Engineering From MIT. He has work experience in Highway Construction, Bridge Construction, Railway Steel Girder work, Under box culvert construction, Retaining wall construction. He was a lecturer in a Engineering college for more than 6 years.